KingsFans.com
Cleared of any wrongdoing
Hrm. Looks like those who advocated actually waiting to see what happened before proclaiming his guilt might have been onto something.
This is the game postponed from November. Hopefully the good folks in the Wells Fargo Center have figured out what not to do when you've got a basketball game scheduled.
Omri Casspi is listed as a "game time decision" while Joel Embiid is still up in the air. The latest injury report says "out until at least Jan. 30"...
The Kings can win this game.
#GoKings
#LoyaltyIsLove
#WinBaby
Link to Boxscore
Afflalo ( B )
-- scored enough to take a little pressure of Cuz, competed well, and kept the ball moving. Playing like an entirely respectable roleplayer right now.
Cousins ( A+ )
-- ok, look, just kicked the crud out of the Hornets' interior people, on the second night of a back to back, against a team that was 15-8 on its home floor, never appeared to tire, and made the big game winning plays down the stretch. But he did get a double technical for getting into it with Hawes, so, somewhere between a D and C I think.
Koufos ( D+ )
-- not sure this was hate worthy, but restricted to basically playing against Hibbert as the only non-wussy 3pt shooter amongst Charlotte "bigs", and didn't show very well + we weren't great in his time.
Temple ( C- )
-- just not going well right now, and if he wasn't Garret Temple and we...
Here we go again. This is where this road trip really starts to suck. 2nd game of a back-t0-back, one day rest, and then another back-to-back on the road. Guys are gonna be tired. Playing 4 games in 5 nights is tough, and it's worse when you're stuck on the east coast.
I'm pleasantly surprised thus far with how things are shaping up on this road trip. My mantra is always heart and hustle, energy and effort...and I'm seeing that. And I'm not seeing Ben.
#GoKings
#LoyaltyIsLove
#TakeTheStingOutOfTheHornets
Link to Boxscore
Afflalo ( B- )
-- started off still awash in confidence and helped the offense. Gave a good effort on D vs. George, but George was hot, and pretty much unguardable when he can elbow you in the face or push you to the ground to get his shot off.
Cousins ( B )
-- played an easily dominant first half where he could count on his teammates being able to bomb in threes to take the load off him. But as the D picked up, the game got more physical, and our shooters returned to form, was not able to consistently beat the Pacers doubles and fronting. Somebody able to throw an entry pass would have helped.
Koufos ( B+ )
-- maybe didn't work as well next to cousins as in replace of him, but really solidified the middle for the second unit, and helped us maintain board dominance (43-29) even with Cousins out of the game.
Temple ( D+ )...
Those made me smile...just like the game.
We head into Indiana to face the Pacers. No idea what will happen but I'm looking forward to seeing more from WCS and Malachi.
#SacramentoProud
#GoKings
#LoyaltyIsLove
#ILoveThisTeam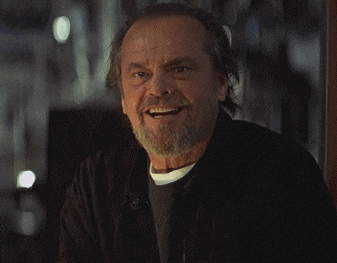 Don't ever say this team doesn't fight. Ever.
Our week so far:
1/23 DET 4:30 -W
1/25 CLE 4:00 -W
1/27 IND 4:00
1/28 CHA 4:00
Let's go for the sweep. Hell, we might be 3-1 on our bogeyman road trip if not for an incompetent ref.
Link to Boxscore
Afflalo ( B )
-- faced with the impossible task of guarding LeBron, but apart from a bad stretch of open court ball to start the 3rd, hung in there and competed. And he hit his shots tonight, including of course the effective game winning 3 with 17 seconds to go. A roleplayer hitting his open threes? What a concept.
Cousins ( B )
-- I don't know what to do with this grade. Cuz struggled terribly for much of this game. The Cavs doubled him quick and hard throughout the game, the rim was full of traffic, and Cuz's shot was stubbornly off....
It was good to see WCS and Malachi get some decent time on the court to show what they can do. I truly hope this means we won't be suffering through extended minutes for Ben any longer.

#GoKings

#LoyaltyIsLove

#HopeSpringsEternal
Link to Boxscore
Afflalo ( D+ )
-- there's some fight on defense still left in him, which keeps me from really tanking these grades, but basically out there to shoot threes, and bricked most of them on a night when Cuz was swarmed and kicking them. One wild stretch trying to create for himself was no more productive.
Cousins ( C )
-- not at all a vintage Cousins game, but a big rebound (he was on the glass in a big way this time) and tough sealing shot in the final minute helped erase the "-" that was sitting by this grade. Defense was not up to par, shot was off, and the Pistons swarmed him until he was out of rhythm. Should have had even more assists though if guys would just hit those kickout passes.
Koufos ( C+ )
-- an odd grade because in some ways his minutes were dictated by the Pistons' 3pt shooting matchups, and the effect that had on...