KingsFans.com
basketball-reference.com has popped up with a new fun little subsection for player (and team) stats per 100 possessions. The great advantage here being that per 100 possessions corrects for both minutes played and for pace.
I thought a comparison of how our guys look vs. the rest of the league might be in order. So here are all the fulltime starters, with all our guys at the position added in:
Centers:



Cousins 35.7pts (.555TS%) 18.4reb 4.6ast 2.4stl 2.0blk 5.6TO


Jeffersn 32.4pts (.532TS%) 16.1reb 3.2ast 1.4stl 1.6blk 2.5TO
Pekovic 28.0pts (.582TS%) 13.9reb 1.5ast 0.9stl 0.7blk 2.5TO
Howard 27.0pts (.600TS%) 18.0reb 2.7ast 1.2stl 2.7blk 4.8TO
PaGasol 26.9pts (.522TS%) 15.0reb 5.2ast 0.7stl 2.4blk 3.6TO
ChBosh 26.6pts (.597TS%) 10.9reb 1.8ast 1.7stl 1.6blk 2.6TO
Duncan 26.2pts (.535TS%) 16.9reb 5.2ast 1.0stl 3.3blk 3.7TO
MGasol 23.3pts (.526TS%) 11.5reb 5.8ast 1.6stl 2.1blk 3.0TO
Vucevic 22.9pts (.536TS%) 17.7reb 2.9ast 1.7stl 1.3blk 3.2TO...
32pts (12-23FG) 11reb 3ast 3stl 1blk 1TO
27pts (8-16FG) 9reb 5ast 1stl 5blk 4TO
33pts (12-16FG) 3reb 6ast 3stl 0blk 6TO

Big Three: 92
Nuggets Team: 95

The 92 combined points from our Big Three was, according to my basketball-reference search, the most any 3 Kings have combined to score in the entire Sacramento era. The closet challenge was 20 years ago on April 6, 1994, before I even arrived at Penn, when Mitch, Spud and Wayman combined for 91 pts in an overtime loss to the Lakers. There was also another 91pt trio in a ridiculous, and I do mean ridiculous, 155-143 shootout vs. the Warriors in 1989, when Danny Ainge had 45, and Kenny Smith and Harold Pressley chipped in with 26 and 20 respectively. But this game trumps both of those, and I do believe anything we've seen in Sacto.

How ya like them apples?

We also got a glimpse of Reggie Evans, and he was just what the doctor ordered. Could have told you that, having him play just down t he road for me for years. But he gave us...
Kingsfans.com Official Gameday Thread
Game 42

Sacramento Kings versus Indiana Pacers
​
By Stephen Tetsu, Pour one out for the Biebs
and
​
Well that couldn't have gone much worse. Our two best players down and out in the blink of an eye. Thankfully neither injury appears to be all that serious, but for the entire second half of the loss against the Rockets the future of the Kings franchise flashed before our very eyes.
Left with no other scorers to encumber his progress, IT went full heroball and the Rockets pulled away against our incredibly depleted roster. But things weren't all bad. The blowout meant that we got to see extended minutes for some of our young guys/Carl Landry and check in on their development.
Without Rudy in front of him
UNDER CONSTRUCTION​
Another game, another one of our big three goes off. But this tme it was part of a teamwide effort, and of course against a ruined team playing multiple scrubs major minutes at this point, and so we got up on them early, wobbled as we lost our attention several times, but never let them really threaten anything.
Career tying 41pt night for Rudy. If Cuz would just quit getting overexcited in these matchups and putting himself on t e bench, it could have been something huge for him as well. Triple double maybe. In any case, he has clearly been more impressive than Davis in both their head to heads this season. Isaiah...well, Capt. gets that heat tonight. Suffice it to say he was cold, responded to that in Me fashion and insisted on throwing up crap because he has to get his FGA's...and yet at the same time he dished 11 assists, including multiple nice setups of the drive and dish inside variety, and was part of a...
KingsFans.com Official Gameday Thread
Game 41
Sacramento Kings @ Houston Oilers
​
By Stephen Tetsu, I'm pretty sure there's something living behind my toilet.
​
(Photo Credit: Derick E. Hingle-USA TODAY Sports)
​
Victoryyyyyyyyyy! After two games of mindnumbing sadness, our road warriors nutted up and ascended the stairway to victory, slaying the mighty Pelicans that stood before them, bathing in the blood of their feathered foes, and basking in the silence of the seemingly abandoned and forsaken New Orleans Arena. For this was a night of Kings and conquest would be theirs.

But let me tell you what, when I saw IT going into heroball mode at the end of the first half, this was what was going through my pea-sized brain:


But then thankfully Rudy came out of the gates in the...
KingsFans.com

ShermanFans.com

Official Gameday Thread
Game 4o


Sacramento Kings @ New Orleans Pelicans

​

By Richard Sherman,

Special Guest Contributor

the best writer in the game and if you try me with a sorry writer like William Shakespeare, this is the result you're gonna get.


​

What a night, and what a finish.

Near midnight I still had about 70 unread text messages from friends and family, most of which read, "Isaiah Thomas is the best 5'9" basketball player ever!" Many of my Twitter mentions and these sorry ass posters on KingsFans.com were less supportive. My soul ached. I was thrilled and proud and upset, all at once.

Here's what happened …

IT spent most of the game on an island: the Thunder (a sorry weak imitation of the Sonics, 12th man rise up!) focused their sorry defenders on mediocre players like Rudy Gay and Demarcus Cousins. The first half produced a scoring...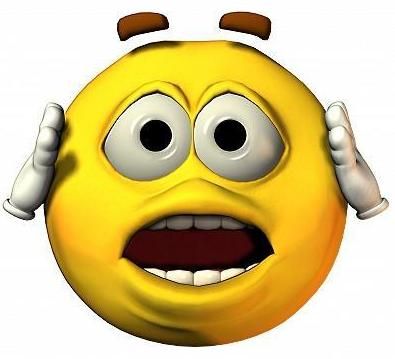 Um...well that was bracing. And absolutely did not have to be. After a largely passionless game with us just steadily holding an 8-14pt lead for the last half of it, all of a sudden we tried to outchoke the ultimate chokers (Minny is now 0-11 on the season in close games). Let's be a little more precise as again I have an interesting grade coming up: the 5'9" guy tried desperately to run a one man choke and after what was a good game until that point, proceeded to make every single mistake humanly possible over a 3 minute period to close the game. Others weren't perfect, but our floor general suddenly changed sides and left he rest of the team floundering as he turned it over, quickshot, tried hero ball, and committed unnecessary fouls. Maybe there was a halftime trade and IT is actually already a member of the Wolves?
Anyway, we survived. The anticipated Cuz/Pek...
KingsFans.com Official Gameday Thread
Game 37

Sacramento Kings at Minnesota TimberKevins
​
By Stephen Tetsu, I'm Paid in Hugs.


I think this picture sums up all of our feelings pretty well.​
Well that was ugly.
After beating two of the best teams in the league by wide margins in the Orlando Magic and Cleveland Cavaliers, our Sacramento Kings were bested by the awful Indiana Pacers led by Paul George, one of the suckiest players in the league. Seriously, the dude sucked so bad it should be criminal. If there was an award for sucking, Paul George would probably be a front runner.
Demarcus Cousins is also incredibly sucky, a steaming pile of sucky turds lit on fire and then thrown into a rotting pile of garbage. Demarcus Cousins sucks so bad that every single household in Norther California no longer needs a vacuum cleaner. Demarcus sucks so bad that the rest of the team playing awesomely could not make...
Ok...the good news:
1) Big Cuz held up his end. He looked as nervous as I was to start the game, struggled to figure out the length or get settled, but given some time to think about it at half, he came out in an epic third quarter and put up 19pts 10rebs...in a quarter! against Roy Hibbert. Point made and received big guy.
2) sdballer is gracing us with his grading expertise. And the lucky guy got to watch the PG debacle tonight too.
3) Girls. There will be girls.
The bad news? Everyone not named Cousins looked completely out of their league and stunk the place up. Cousins showed up, but he was all alone, and while he showed off for the nation, our team as a whole got spanked and sent home by a superior group.
Your Consoritum Graders tonight:
Bricklayer
Bajaden
sdballer
Henkel
MassachusettsKingsFan
Boxscore
Stats: 30min 12pts (6-14, 0-1, 0-0) 0reb...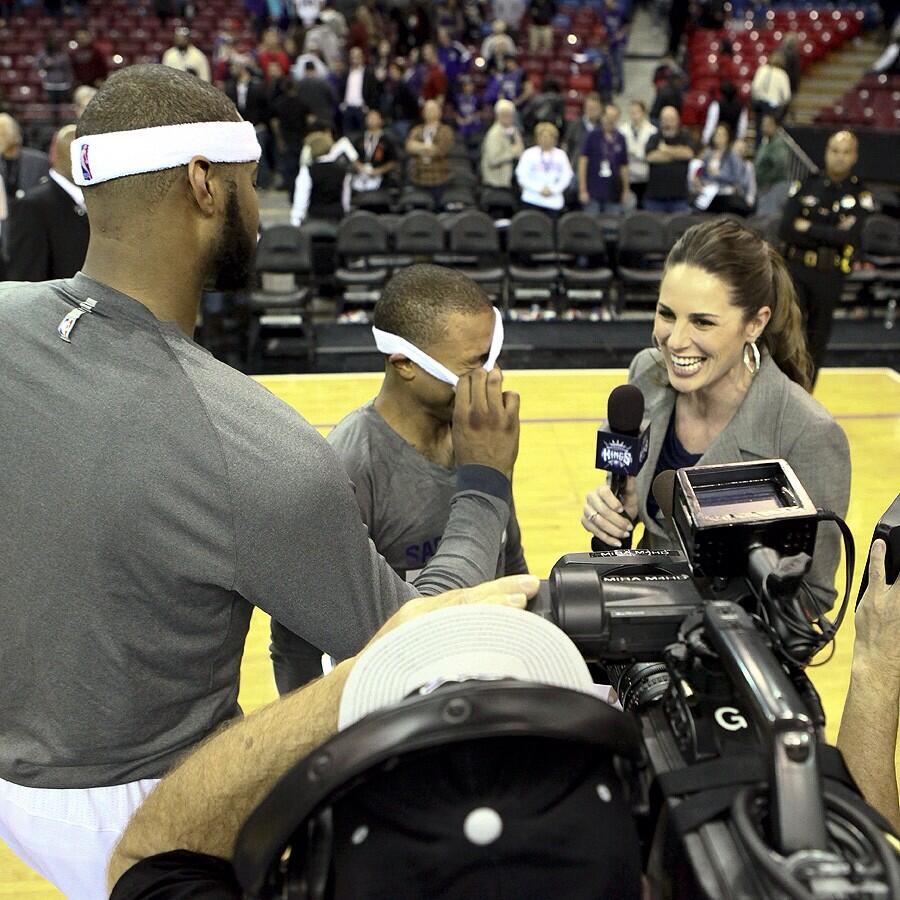 KingsFans.com Official Gameday Thread
Game 36

Sacramento Kings at Indiana Pacers
​
By Stephen Tetsu, I Don't Wear Bolo Ties

​
I guess that counts as a win. Hooray.
After pummeling the Orlando Magic in a blowout victory, the Kings took the Cleveland Cavaliers, themselves fresh off of a major move for a new small forward, out behind the proverbial woodshed to the tune of a 44 point victory margin. Building upon the momentum of the last two games, the Kings outhustled, outdefended, and outworked the Cavs to victory. And all of this came despite another relatively quiet night from the Big Cuz.
Despite appearances, the game was still a close contest until the third quarter. And yet, despite
this,
the game really never seemed to be out of the Kings' control. Part of this may just be down to how depressingly uninteresting a Mike Brown-coached team is. Seriously, if you ever wanted all the fun to be...